Close your eyes and imagine a cute little blue eyed, blonde haired white girl being sent home from school for wearing her hair the way that it naturally grows out of her head… Can't imagine that? Me either. Unfortunately, this is an everyday occurrence in places like the Dominican Republic. The Dominican Republic's Ministry of Education recently released a natural hair campaign to discourage discrimination against school children, and promote equality for all students, of all hair textures. Several hours after the inspirational video was released, Marianela Pinales, the woman behind the message, was fired. While the ministry claims that Pinales' firing was not related to the video, many people believe that the timing was oddly suspicious.
Let's be honest, hair discrimination in the U.S. has also existed since the beginning of time. The fact that New York City recently passed a law to stop discrimination against natural hairstyles says it all. The new law details how African American hair textures and styles such as dreadlocks, cornrows, braids, and afros are all a form of racial expression, and employment discrimination against any of these styles are punishable and fineable in court. It's 2019 and black people are still fighting for their right to wear the hair that they were born with. Sigh.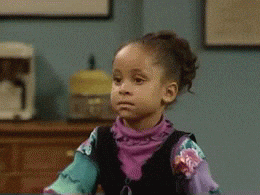 While the United States is finally hopping on the bandwagon, countries like the Dominican Republic are still far behind when it comes to natural hair acceptance. It is not uncommon to hear African textured hair be described as "pelo malo" or "bad hair." The idea that light skin and long silky hair is more beautiful, is an engraved mentality that has been enforced for generations. This mentality is the after effect of many years of European colonization and reinforcement of Eurocentric beauty standards in the country. However, many black Dominicans are tired of the discrimination, and are deciding to speak out. Popular singer and reality star, Amara la Negra, passionately spoke out on television and radio against the colorism that she experienced as a child growing up in DR. At the age of four, Amara won a competition that landed her a spot on the successful Hispanic TV show, Sabado Gigante. In an interview with Allure Magazine, Amara spoke about the fact that she was the only dark-skinned child on the show, and that staff members would often complain that her hair was unmanageable and needed to be permed. After many years of perms, chemical treatments, and flat ironing, Amara decided to embrace her natural beauty, and encourage other women who look like her to do the same. The Natural Hair Movement, as it has been coined, is a fight by women of color to magnify the beauty of natural hair through encouragement, education, and advocacy. The growing popularity of Instagram accounts such as @FroAndTravel or @AmazingNaturalHair, and annual events such as Curl Fest and Essence Festival aim to celebrate the incredible beauty of natural hair through travel, employment bias advocacy, beauty product variety in stores, and diversity exposure.
The Dominican Republic is only one of the many countries where people are seeking to end colorism by celebrating people of color and their natural features. Discrimination is an unfortunate truth that exists in many countries, as products such as bleaching cream and relaxers are a billion-dollar industry in places like Jamaica, India, and many African countries. However, colorism has been improving little by little as public figures and citizens openly condemn injustices. I have personally experienced embracement when traveling through Puerto Plata, Dominican Republic – an area heavily populated by black Dominicans. I rocked a head full of hair after a fresh twist-out, and received an array of compliments – "Me encancta tu pelo!" ("I love your hair!"), "Como puedo hacer mi pelo asi?!" ("How can I do my hair like yours?!"), and the frequent "Bonita Mama Africa!" ("Beautiful Ms Africa!").
While we, as a collective, still have a long way to go, I think it is safe to say that improvements are slowly but surely happening. It's time to change the status quo! The best way to change the narrative is to own it. Rock your afros, braids, twist outs, dreads, and bantu knots in all their glory [especially when traveling abroad]! The more we beautify it and the more people see it, the more natural hairstyles will become the norm; and the norm is almost always seen as beautiful and highly acceptable.
 Shadeyka Warren
@dizzydiscoveries